Our mom, Juli Chen Choi, was an extraordinary human. Who was she? Artist, Teacher, and Entrepreneur. She was also an amazing daughter, sister, wife, and mom. Somehow she was both a modern Renaissance woman and a traditional family woman. A true inspiration.
An Extraordinary Life
Juli Chen Choi was born on July 7, 1948 in a village in Guangdong province, China. She then spent most of her childhood and early adult years in Changsha, in Hunan province. Hunan is known for very spicy food, and maybe that is where she got her spicy personality. During the Cultural Revolution in China, she was sent to the countryside for over ten years to work as a farmer. Though it was tough, she carried forward with a resilient spirit, ready to live a full life.
After marrying our dad, Kong Shing Choi, in our grandmother's home in Taishan, she came to the United States in 1982. When we asked how she felt seeing San Francisco for the first time, she said, "Moving to San Francisco was like entering heaven. The sky was so blue. Your dad said I was unlucky to marry someone so poor, but I didn't care. I felt like I had entered heaven."
For our mom, America was the land of opportunity and education. In China, although she loved to learn and went to the best school in the province as a youth, she was denied access to education in the countryside. Coming to America was a dream to her and she was thirsty for knowledge. At the time, she spoke very little English and was busy raising us, her two young children. Yet somehow she managed to graduate with two Bachelors degrees: one in Computer Science and one in Art. But she didn't stop there! She fell in love with Art and pursued a Master's in Fine Arts, and later, pursued a Master's in Education. Though she didn't obtain these due to family circumstances, she continued to take classes at community college until her passing. From hip hop to singing to figure drawing, she wanted to master them all. When we were asked to fill out years of education on the form at the mortuary, we laughed and put down 34 years. Our mom was a lifelong learner, a perpetual student of academics and of life.
Juli was truly an artist, in every sense of the word. She was an extraordinarily gifted painter, sculptor, and sketcher. Growing up, our entire hallway was filled with her oil paintings…and that is a long hallway! Her bedroom was filled with mountains of art books and the great painter Peter Paul Rubens was her inspiration. She traveled all over Europe to visit museums and to see up close the masterpieces of history's greatest artists. Back here in San Francisco she would visit the De Young Museum regularly and raised us to embrace and appreciate art.
The life of an artist wasn't always easy, but she hustled as an entrepreneur. Our mom was an extremely determined and strong person. For many years, she was a street artist in Fisherman's Wharf, where she'd sketch people's portraits to make money. She used to call us on the pay phone to come be her model, so that she could attract some customers. We resented it at the time because it was so windy and embarrassing sitting there. However, looking back now it was she who sacrificed, she who sat for over ten hours a day in that windy foggy chill on the street trying to support our family. She did everything she could to ensure our survival. One summer, she moved to Scotland to sketch people there during the high season and mailed cash back, secretly hidden inside books, to our dad.
Our mom was such a wonderful wife to our dad. He had given her the American dream, so she devoted her life here to being a supportive partner. When our dad got injured on the job, she immediately quit her Masters in Fine Arts program in New York, and flew back here to support the family financially. Then when our dad got very sick with lung disease in his last years, she was by his side every single day and every single night. She was deeply devoted to our dad, all the way through to his last breath in 2010.
Mom was the rock of our family. A truly incredible woman who always put her kids and family first. All these years, she didn't even go back to China because she was taking care of everyone else. Us, then our dad, and then our grandma. It wasn't until June 2017 that she had an opportunity to go back to China together with us, after 31 years of being away from her motherland. We are so lucky to have gotten the chance to see China with our mom, just in time. It was a miracle to be able to make these memories with our mom, who was a mom until the very end. In her last hour alive, she called us to her bedside at the hospital to say something so simple yet so profoundly like her--she said, "You kids go home and get some sleep."
Even though she is gone now, at least from this realm, she taught us, and many others, how to live. Juli inspired so many people as a teacher. In the last chapter of her life, she was a teacher because she was so passionate about education. In her 60s, our mom followed her passion for education and studied to become a math teacher. She helped teach geometry and trigonometry at Lowell, our former high school. However, after some time she realized that since her kids were grown up, she wanted to teach younger kids. Until her passing, she was teaching at Mother Goose childcare, and teaching Mandarin to a sweet 4-year old girl in our neighborhood.
More than anything, our mom taught us how to appreciate life and how to find the extraordinary in the ordinary. She was so curious and adventurous, and she raised us to be the same. We grew up hiking in Yosemite, sweating in Death Valley, and watching the waves along Highway 1. She taught us how to appreciate the marvels and wonders of the world.
Juli lived her life more fully than anyone we know. Though she was diagnosed with lymphoma, a blood cancer, in 2010 she didn't let cancer define her. She was defined by her ability to live life to its fullest, and she lived exactly on her own terms. She marched to the beat of her own magically eccentric drum. She played badminton and sang italian opera, all the way to her peaceful passing.
One can never be ready for the loss of a parent, at any age or time, but we've had the privilege of exchanging heartfelt last words and "I love you's" in multiple conversations. Though we wake up to a new life without our mom on earth, she will live on in us, and we will live on for her.
With love, Jennifer & Standish Choi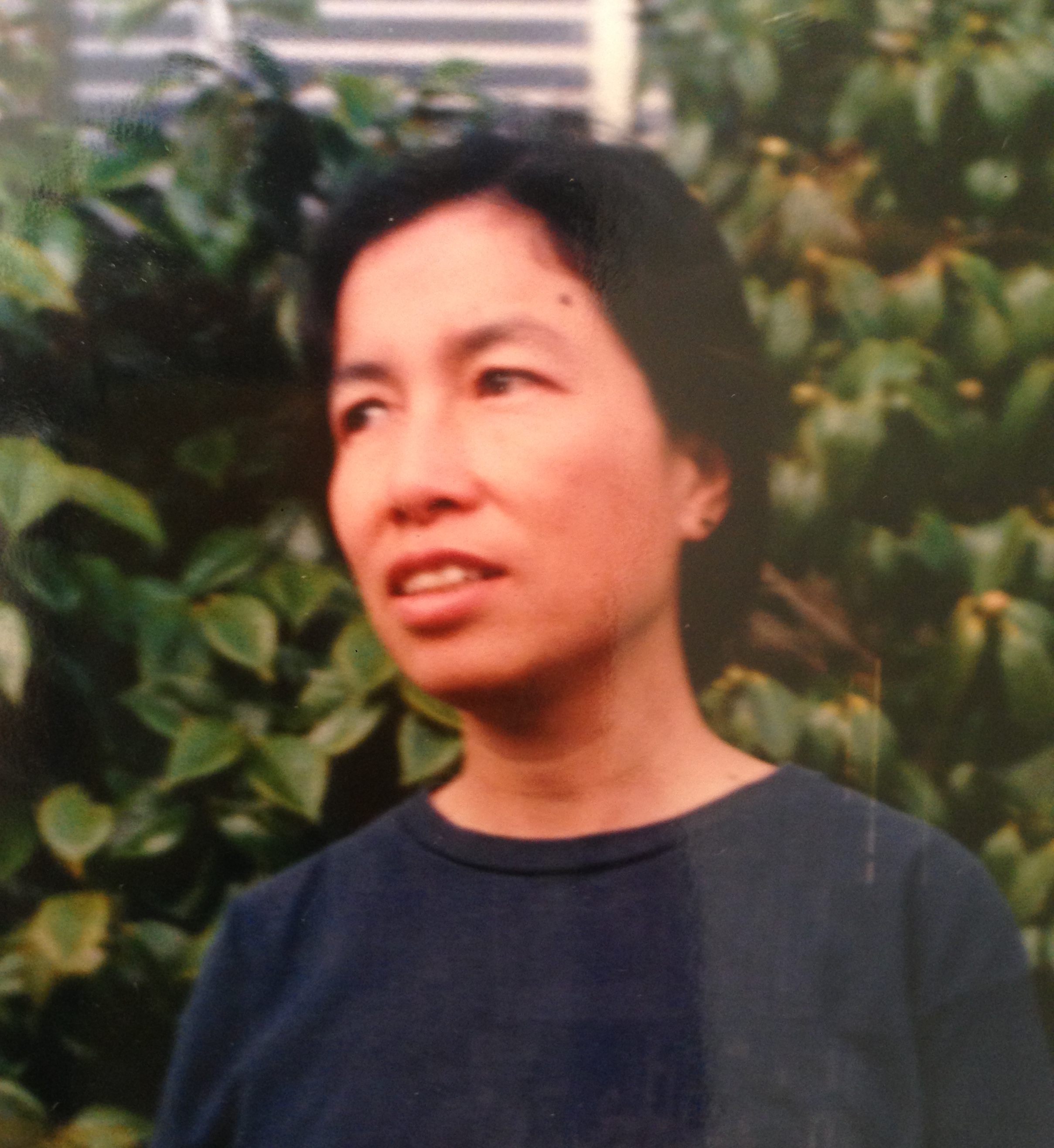 "When you are joyous, look deep into your heart and you shall find it is only that which has given you sorrow that is giving you joy. When you are sorrowful look again in your heart, and you shall see that in truth you are weeping for that which has been your delight." -Khalil Gibran